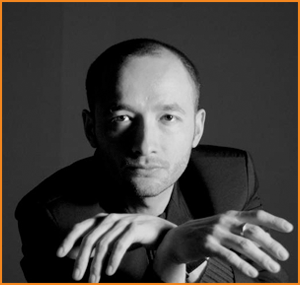 André van Rensburg (South Africa / Taiwan)
When he was 6 years old, André van Rensburg strung a guitar string to a plank of wood, attached the other end to his bedroom window bars and yanked the string until it broke. His musical vision has changed little since…
After leaving school he moved to London and Paris for a year, writing his first material, living in abandoned houses and busking. On his return to South Africa he formed the band 'Supernature', gaining instant fame with their 1st single reaching #1 in the SA alternative charts in a matter of weeks. Supernature recorded 2 albums (released independently) and was infamous for their intense theatrical live performances, often ending in chaotic noise.
Always experimental in his musical visions, André managed to get 5fm; South Africa's most listened-to rock radio station, to air 5 minutes of live guitar - the guitar playing only one note for the entire 5 minutes! André then teamed up with Brendan Jury and Trans.Sky (who collaborated with Brian Eno, the Orb and Jamie Catto from Faithless). They later formed the band 'Ohm', which recorded 2 albums for the British independent label M.E.L.T.2000 (previously known as B&W Records and now as Blue Room Records). Ohm toured London and Holland to great reviews. The band had a unique blend of rock and middle-eastern melodies, techno beats and ambient guitar work. Working in a traditional rock band format, but producing sounds that were anything but.
In 1999 he joined one of South Africa's most well-known and popular underground groups, Battery 9. This was an industrial band/theatrical live act that included scrap metal percussionists and a painter on stage. He recorded one album with the group, 'Sondebok' (South African Music Awards winner of best alternative rock album in 1999), released by BMG in 2000.
In 2004 he also released an album with Battery 9's vocalist Paul Riekert as "Die Menere", toning down on the industrial sound and reinventing American country music in an Afrikaans idiom. The album, 'floukop' was reviewed as a breakthrough in Afrikaans alternative music, as well as being rated by one critic as one of the top 10 Americana albums of all time! A second album is in progress at this time.
André has also done numerous Sound Installations in art galleries in South Africa and composed extensively for experimental theatre, dance & film. He currently lives and works in Taipei, Taiwan.
You and Me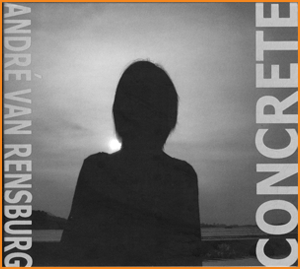 Latest release
ANDRÉ VAN RENSBURG
Concrete
South of the Border Productions
CDIWTFY A01
2007
Artist links