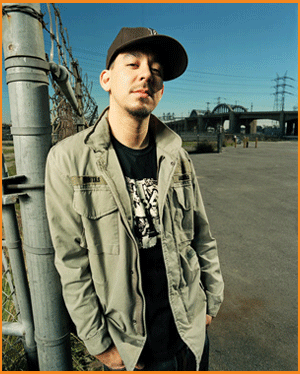 Fort Minor (USA)
Fort Minor is a hip hop ensemble and a side project of Mike Shinoda, one of the lead singers and instrumentalists for the band Linkin Park. Fort Minor features Shinoda primarily alongside hip hop ensemble Styles of Beyond, as well as a number of other notable guest artists. They are best known for their 2006 single, "Where'd You Go", which features Holly Brook and Jonah Matranga, and their song "Remember the Name". Thus far, Fort Minor has released one album, 2005's The Rising Tied.
Fort Minor's Mike Shinoda's plan was to make music while enjoying time with his friends, who include Ryu, Takbir, and many other leading musical artists.
Fort Minor's first major album. The Rising Tied, features 16 tracks (with three bonus tracks on a limited special edition version), many of which are specific to the lives of Shinoda and his collaborators. "Remember the Name", for example, describes the group's views on being rappers, while "Kenji" describes the experiences of Shinoda's family during the Japanese American internment of World War II. Other tracks, such as "Slip Out the Back", have more general lyrical themes.
Fort Minor won Ringtone of the Year for "Where'd You Go" at the 2006 MTV Video Music Awards.
In November of 2006, Fort Minor released a new video for "Remember the Name", which features a montage of various amazing feats. Shinoda has stated he felt the video was a nice wrap-up for Fort Minor. Also in November, Shinoda stated that Fort Minor is on hiatus, because of his dedication to Linkin Park.
During the mid August of 2006 Fort Minor were at the Summer Sonic 2006 and performed there as well as Linkin Park and other bands.
Remember the Name
MoShang's Chinese Chill Mix of "Remember the name" was originally created for a remix competition hosted by ccMixter.org. The mix was withdrawn from the competition due to confusion on MoShang's part regarding the licensing requirements (go figure!) - the competition was won by Marc Kaschke with his entry Remember the Name (Kaschke & Mauer Remix). The separated audio elements of Fort Minor's "Remember the Name" remain available for download here. The original Fort Minor samples are used under a Creative Commons BY-NC license courtesy of Fort Minor, Warner Bros. Records, and Machine Shop Recordings.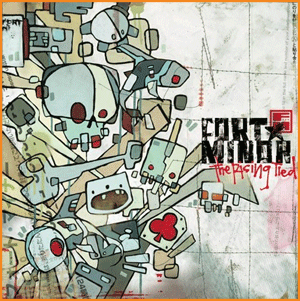 Latest release
FORT MINOR
The Rising Tied
Machine Shop Recordings / Warner Bros. Records
CDW 49388
2005
Artist links