Viba (UK / Taiwan)
I guess it all started when my father took me to watch Supertramp perform in London. As a 13 year old kid I was awestruck. Being a mere 19 years older than me, my father ( A Beatles fan) had already introduced me to Queen - A Night at the Opera was my first album - and Genesis among others, but I was soon going to concerts regularly. Over the next year or so I was taken to watch ELO, Elton John and even Pink Floyd perform the Wall in London among others.
In my mid teens I was old enough to venture up to London town by myself or with friends and see countless acts. It was probably a good thing I wasn't with dad, for many reasons but, mainly because my own musical tastes were starting to develop.
I morphed through heavy metal for a few years, but finalllly turned my attention to the New Romantics in the early 80s. The likes of Japan, D Mode, Blancmange and Erasure remained anchored on my record player then. Cure, New Order, the Cult, Bauhaus brought a new style of Indie to my senses - too many to mention but The The, Carter USM, Sugarcubes, Waterboys, Killing Joke, Bjork, Cocteau twins, 4AD spring to mind.
Chime by Orbital was the first "Techno" record I bought and It wasn't long until there was a whole new world of music to discover. The Brown Album remains close to my heart. I think I have gone through just about all Electronic genres at one time or another but I have really enjoyed following the career of William Orbit and also enjoy NIghtmares on Wax. CJ Bolland BT Cosmic Baby Air among others.
I discovered Brian Eno's own music about 5 years ago and finally became more familiar with classical pieces- I realize I am partial to Chopin, Debussy. More recently I have been listening to BOC and Sigor Ros. One artist that has stayed with me throughout has been Kate Bush. To say she strikes a chord with me is an understatement.
It is a fantastic journey that I only see becoming more intricate and fascinating. With sites such as MySpace, the world is truly opening up musically. Moreover, the amount of independent unsigned quality is staggering. Enjoy the beats - for they are truly eternal as time itself.
In the Orchard Lies a Secret
Viba creates organic down-tempo vibes often with a strong Oriental influence. In the Orchard Lies a Secret is the opening tune of Viba's recent debut album East-West Relations. It was inspired by walking through a grove of orange trees with a field recorder. During a few magical moments, it picked up distant chatter, a rustling breeze, and an old rustic pump gushing water. The song was originally just a Rhodes and Clarinet with the use of feedback as an instrument – something unusual in this genre. MoShang adds some more clarity with this rework.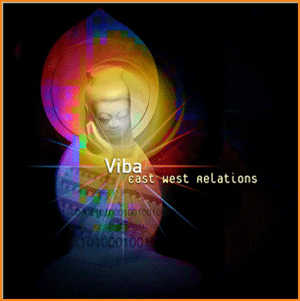 Latest release
VIBA
East West Relations
Bubble Bomb Records
BBR CD010
2006
Artist links