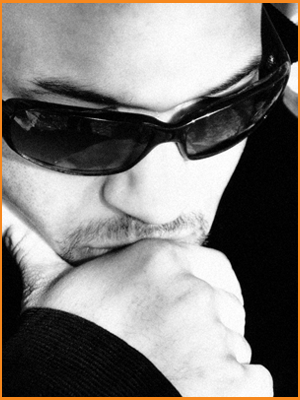 Toao (USA)
The universe was in for a change in 1975 when Joseph Murray aka TOAO (pronounced Tau), entered the world's living space. Have you ever asked the question (like you know – that voice that speaks in your head), 'I wonder what would happen if?' or 'What will happen when I mix these two things together?' TOAO asked those questions as a kid. That type of wonder is the propulsion that fuels his burn to create. In searching to do something different, when he was in high school in Columbia, Maryland, TOAO merged audio and interactive technology creating interactive pieces before many of the universities had a degree program or courses on the subject matter. This was at the beginning of this new technology genre. The wonder of raw creativity is an innate quality when we are born - the knowing and belief that we can and will do anything. Why not? TOAO never lost that indescribable wonder. And in 1995, he left college and ventured to what is far beyond the beyond to learn as much as was available and to create award-winning works that were innovative and edge creations.
TOAO has created several interactive titles from FEAST (a vampire role-playing game) to EduWorld (an interactive educational software tool). He experimented with and created a number of animation and 3D modeling titles. Survival: A Need for Love is one of those award-winning titles created in 2000. At the same time, TOAO continued to create his music and add to his catalog. In late 2003, he composed and produced Dream River, which included the Dream River Enhanced CD released under the SOILSOUND imprint in which TOAO is a partner. The next collection to be launched was Mii amo released in 2004. This release, also on SOILSOUND, featured hand-drawn artwork with a paper rocket insert that included the CD's lyrics. More, yet another collection of work has been born in 2006, The Starlight Suite – a Dolby Digital 5.1 surround sound DVD of lounge heat and visuals created by TOAO – simply chill. In addition to numerous remixes, TOAO's music has been featured on shows on the A&E, Discovery, NBC and TLC networks.
At the beginning of 2006, TOAO launched The SOILSOUND CHRONICLES, a weekly enhanced podcast, featuring: Downtempo, Lounge, Natural Nu Jazz, Soul, Ambient and World Music. CHRONICLES also contains segments about organic and natural foods, the 'chillest' chill spots and an artist spotlight (showcasing an artist from the many places and parts of the world).
From listening to music with the big headphones (you know the ones where you resemble Mickey Mouse's cousin) and being a part of that song at that very moment to sitting in front of the television plotting one of his many dreams to be a filmmaker, TOAO lives to be more than one thing. Whether it's a multimedia DJ set, an enhanced music release or developing ideas for a film or series, there is no one set description that fits him. Multimedia Artist? Hmmm... possibly. Producer and Composer? Maybe - but even that's too specific. The wonderment of raw creativity is on its journey. The knowing and belief that anything can be done is continuously confirmed. And, why - (pause) - why not? Well, that's always TOAO's response to experimenting and going beyond. He moves quietly and without incident into what's next just like a 'Renaissance Man'. Curiosity. Imagination. Wonder. Please sir, can we have some more?
Slush
"Slush was written in the winter as the snow was thawing. So the slush was all over the place. It seemed like it was never going to get warm. And I was pretty sick of it. The horns represent that glimmer of sunshine peeping through... Hope is on the way. :)" - Toao, 2007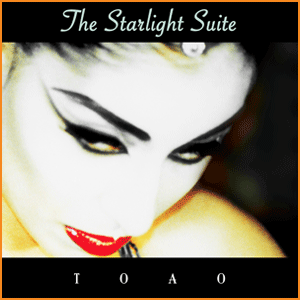 Originally released on:
TOAO
The Starlight Suite
Bug Digital
(p) Soilsound LLC
2006
Artist links